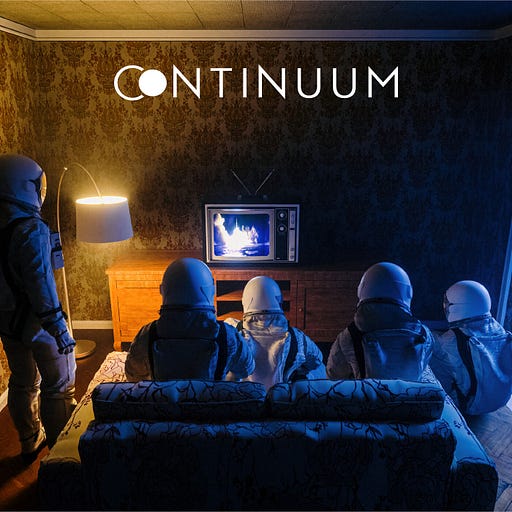 Mar 24 • 37M
"Do you have $10 million and an urge to spy?"
Earth-observation satellites for sale, spicy UN COPUOS proceedings, and ChatGPT gives H.A.L. 9000 vibes
Looking for a new take on the space industry? Bored with stale narratives and the status quo? Tune into Continuum powered by Celestial Citizen, where we're making space news relevant for the next generation! We're the space news platform that is boldly going where no space news show has gone before. From Starlink to space debris to discoveries in the depths of the universe, you'll gain a whole new perspective on our future among the stars - no astrophysics degree required. We're excited to bring space news to everyone. Continuum Podcast. One giant leap. Every other week.
Welcome to Continuum podcast where we'll discuss all the space things, everywhere, all at once. We're the space news podcast that flat-earthers will call fake news and we wear that badge proudly.
Continuum podcast is a paid subscriber-supported show for our Substack community. To listen to this podcast and support our work, consider becoming a paid subscriber. And check out our free Celestial Citizen podcast on Apple Podcasts, Spotify, and all other major streaming platforms!
On today's episode, Celestial Citizen Founder & CEO, Britt Duffy Adkins, is joined by Mclee Kerolle, a legislative analyst for the New Mexico Senate and the government affairs manager for Warpspace, to discuss some of the top headlines for the week.
We'll discuss…
Satellogic's plan to sell Earth-observation satellites for $10 million or less

UN COPUOS Legal Subcommittee, 62nd Meeting convenes

Virgin Orbit's market cap tumbles

Rolls Royce is working on plans for a functioning nuclear reactor on the moon

and…ChatGPT might be stalking me…
A big thank you to our Gold Sponsor, Multiverse Media, and our Silver Sponsor, The Colorado School of Mines Space Resources Program, for your generous support of Celestial Citizen and Continuum this year!
Continuum. One giant leap. Every other week.